Senior Pastor George C. Coley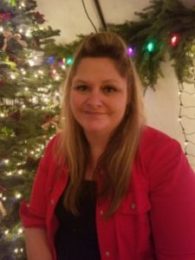 Associate Pastor Donna Putman
Associate Pastor Tammy Carr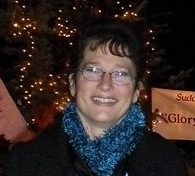 Associate Pastor Paula Davis – Children's Ministries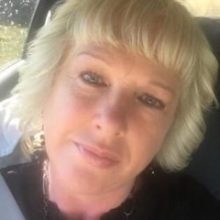 Becky Turner – Womens Ministries
Our Vision:
"To See the World Through the Eyes of Jesus, and Respond." 

We recognize our vision as communicated through three points of understanding:
1. Internally
First, we believe we must examine our own lives "internally" through the eyes of Jesus and respond. In other words, we must apply the Word of God to ourselves first – before we can be an effective witness to others. Thus, the first step is to humble ourselves and come to know Jesus Christ personally; we do this by understanding that the Bible is the infallible Word of God and that Jesus Christ came and provided the way for us to inherit eternal life.
2. Externally
Second, we must have an "external compassion" for those around us that do not know Jesus Christ as their Lord and Savior. We must remember that Jesus himself commanded us (in the Great Commission recorded in Matthew 28:19-20) to go into the world, seek out the lost, and disciple them to become followers of Him. Therefore, we are always reminded that we must have a heart for those around us who do not know Jesus as Lord and Savior.
3. Eternally
Third, we believe every Christian must have a biblical understanding and "eternal view" of heaven. Heaven is the fulfillment of the Christian's hope. Thus, we believe our eyes and dialog must be centered and grounded in a biblical understanding of Heaven and Hell and the rapture of the Church.
Our Mission:

 
"To be the hands and feet of Jesus in Mission"
We recognize our mission as communicated through the following five points of understanding:
1. To be the "hands and feet" of Jesus means we believe the Church is to do the work of Christ on earth.
2. To disciple "the whole person" means meeting needs and building relationships that allow open communication and spiritual growth that is biblical and life changing.
3. To "pray and seek His face" means we believe in the power of prayer and the witness of the Holy Spirit in our lives.
4. To "equip the saints" means we believe in the spiritual gifts that all believers have, and the importance of equipping the saints to discover and grow in them.
5. To "reconcile the lost to God" means reaching the lost will always be our number one priority.

We believe every believer receives spiritual gifts from God according to scripture. Here at Maytown we call it your "gift-mix". These gifts are given to the body of Christ for the purpose of serving God and edifying others (1 Cor 12).  Do you know what your spiritual gifts are? Are you using them to serve God? We encourage all our members to discover what their gift-mix is and to use them for God's glory!